"MODERN TRENDS IN FASHION ILLUSTRATION" is an online course that shows modern trends and classic techniques in fashion illustration. You will learn how to create fashion illustration, beautiful stylistic techniques and get inspiration for your creativity!
UNIT 1. Lecture about the trends of modern fashion illustration
The author of the course talks about the changes in the drawing of a fashion illustration, explains how the uniqueness of the style in the drawing is formed.

UNIT 2. Composition
You will learn the basic techniques of composition in fashion Illustration, which will help make your illustrations strong and beautiful. In the practical part, you will come up with and create an illustration with a strong composition.
UNIT 3. The technique of drawing layers
You will learn a mixed drawing technique with transparent layers in fashion Illustration. You will create a beautiful portrait in a modern drawing style.

UNIT 4. Techniques of incompleteness in drawing
You will learn about three things that form the lightness and incompleteness of fashion Illustration. You will create a portrait in an incomplete drawing style.
UNIT 5. Flat graphics
You will learn the process of creating an illustration in the flat Illustration style. You will practice drawing original forms of the female figure and see examples of commercially successful illustrations.
UNIT 6. Creating video content
You will learn the process of shooting, editing and publishing video content for social networks.
UNIT 7. Bonus
Bonus video for all participants of the course.
step-by-step process of creating illustrations / English subtitles;

Procreate brushes for the course you can use for free;

the author shows how to create illustrations in a mixed drawing technique;

the author of the course shares his experience and tips about working as an illustrator.
Materials
Procreate + iPad and
traditional materials
Procreate brushes are available for download for free
learn how to process and edit an illustration;

learn compositional techniques that make drawing strong;

learn modern stylization techniques in drawing;

master the technique of working with layers;
master the drawing technique of the course author;
learn how to create video content for social networks;
learn not to copy the photo, you will compose and think over your visual image of the illustration;
the units contain lectures and practical lessons;
you will find links to useful information resources.
+ Access to all units of the course
+ Access 1 month
+ Checking homework
+ Completing tasks by deadline
+ Access to all units of the course
+ Access for 3 months

+ Checking homework
+ Completing tasks without deadlines
You get access to the training in your personal account on the GetCourse platform after payment.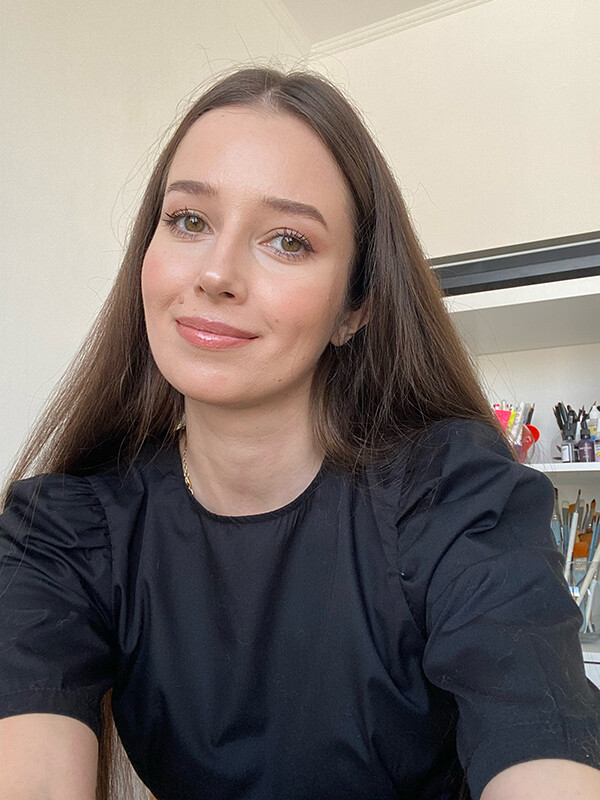 FASHION ILLUSTRATOR
Her signature aesthetic, distinguished by its eye-catching colours, elegant, has the ability to capture the spirit of every subject and give it a new dazzling form.Today, she works with world-renowned brands : Condenast, Grazia Italy, Garage NYC, Loreal Paris, Revlon, Mazarine Agency NYC, LFW, PFW to name a few.

Zhenya Z. teaches for illustrators and teachers of fashion design schools from all over the world (USA, Europe, Russia, China, Japan and other).
Selected Press: Harper's Bazaar, Beauty Hub Magazine, MBFW, City Celebtrity, Cataloge, Fashion Critic Network, FIDA and other

Exhibitions:
2022 - Exposition Gift Show, Tokyo, Japan

2021 - Art Fair FIDA (online) - London (Group)
2021 - Vogue III - London (Group)
2021 - Printemps - France, Lille (Soul)
2020 - Fashion illustration - Acid Gallery, France (Group)
2020 - Fashion illustration - Haze Gallery, Germany (Group)

Official site fashion-illustrator.com
Instagram @zz_fashion_illustrator
All rights reserved. Use of materials from the site only with the consent of the copyright holder.